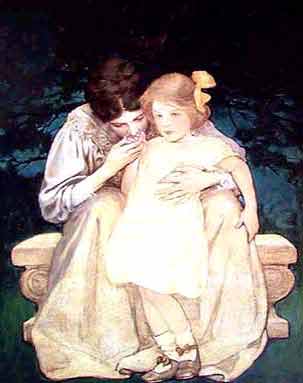 Happy Mother's Day to all the mom's out there, especially to Mumsy.
It was through Mumsy that I learned about loyalty. She is loyal to a fault. Truly, it is a fault of hers, I tried to change her, but she is stubborn. Wait, let's call that tenacious, because I am so much like her. My dear mother believes the best about everyone, holds on to her beliefs regardless of misunderstandings (or even facts). She loves as unconditionally as a human is capable of loving.
Mumsy taught me the values I hold dear, like honesty and compassion. She has always had a great senses of humor as well. She taught me to laugh, we have shared many laughs. My mother taught me to think things through, then follow my heart. She taught me how to parent, hopefully my boys know they are loved, the way I knew it growing up. She adores my boys, it is evident. (She spoils them and undoes all my discipline!)
Most importantly, my mother taught me every naughty thing I have ever done. That is my story and I am sticking to it. It isn't the devil who made me do it, it is my own dear mother! So, cry innocent all you want, Mumsy dearest, the truth is out for all the world to see. Oh and by the way, I love you Mumsy.